Thank-a-Tree with TreeFolksYP
Thank your favorite trees with a Token of Appre-tree-ation in support of future tree plantings through TreeFolks Young Professionals (TreeFolksYP)
Why Thank-a-Tree?
How can I Thank-a-Tree?
Snap a picture of your most appreciated tree(s)
Support your tree(s) and future tree plantings with an annual TreeFolks donation of $20/tree
Thank-a-Tree by adding a Token of Appre-tree-ation to the map
Support the Urban Forest
Your donation is a 100% tax deductible donation to TreeFolks to plant, care for, and give away trees in the Austin and Central Texas Community. Checkout a few Tokens of Appre-tree-ation:
What is TreeFolks Young Professionals?
TreeFolks Young Professionals (ages 21 – 40ish) volunteer, educate, fundraise, and build community in support of the mission of TreeFolks: planting, caring for, and giving people free trees to plant!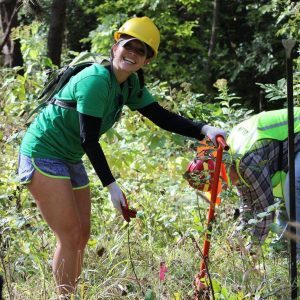 Service
TreeFolks has planted more than 2.8 million trees across Central Texas. TreeFolks Young Professionals' volunteerism and gifts support the next million.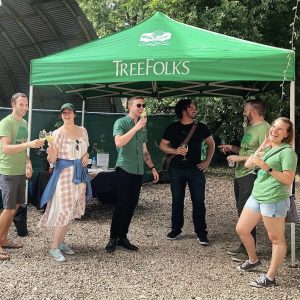 Social
Keep up with us on Facebook or our Meetup.com group and make new friends at group volunteer events and socials like Tree Mappy Hours and Solstice parties.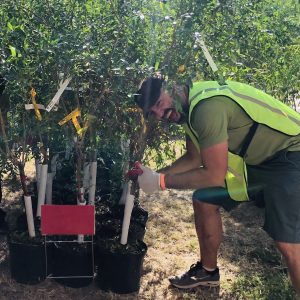 Education
Learn and teach more about our urban forest, how to keep it healthy, and how to keep it growing.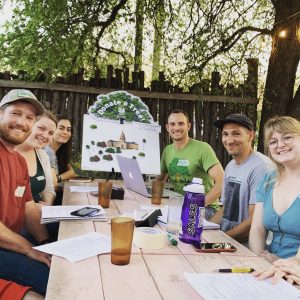 Membership
Grow your positive environmental impact, knowledge, and circle of friends by becoming a TreeFolks Young Professional Member.
View our membership options!